---
Записки Науково-дослідного інституту математики й механіки і Харківського математичного товариства, серія 4, том XV_1.
Communications de l'Institute des sciences mathématiques et méchaniques de l'Université de Kharkoff
et de la Societé mathématique de Kharkoff, Serie 4, t. XV_1.
Issue 15 - 1, 1938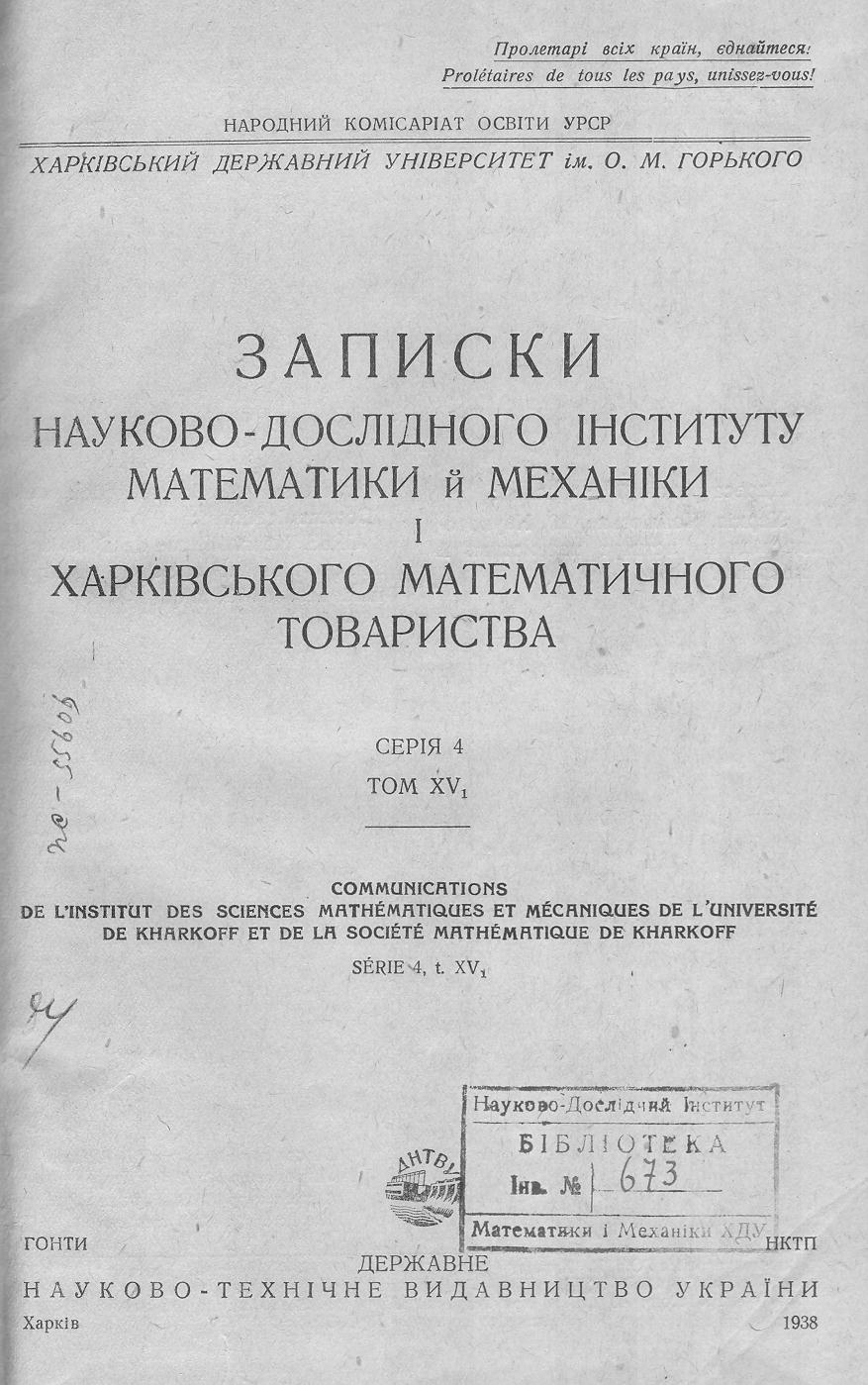 Editorial Board (1938): N.I. Akhiezer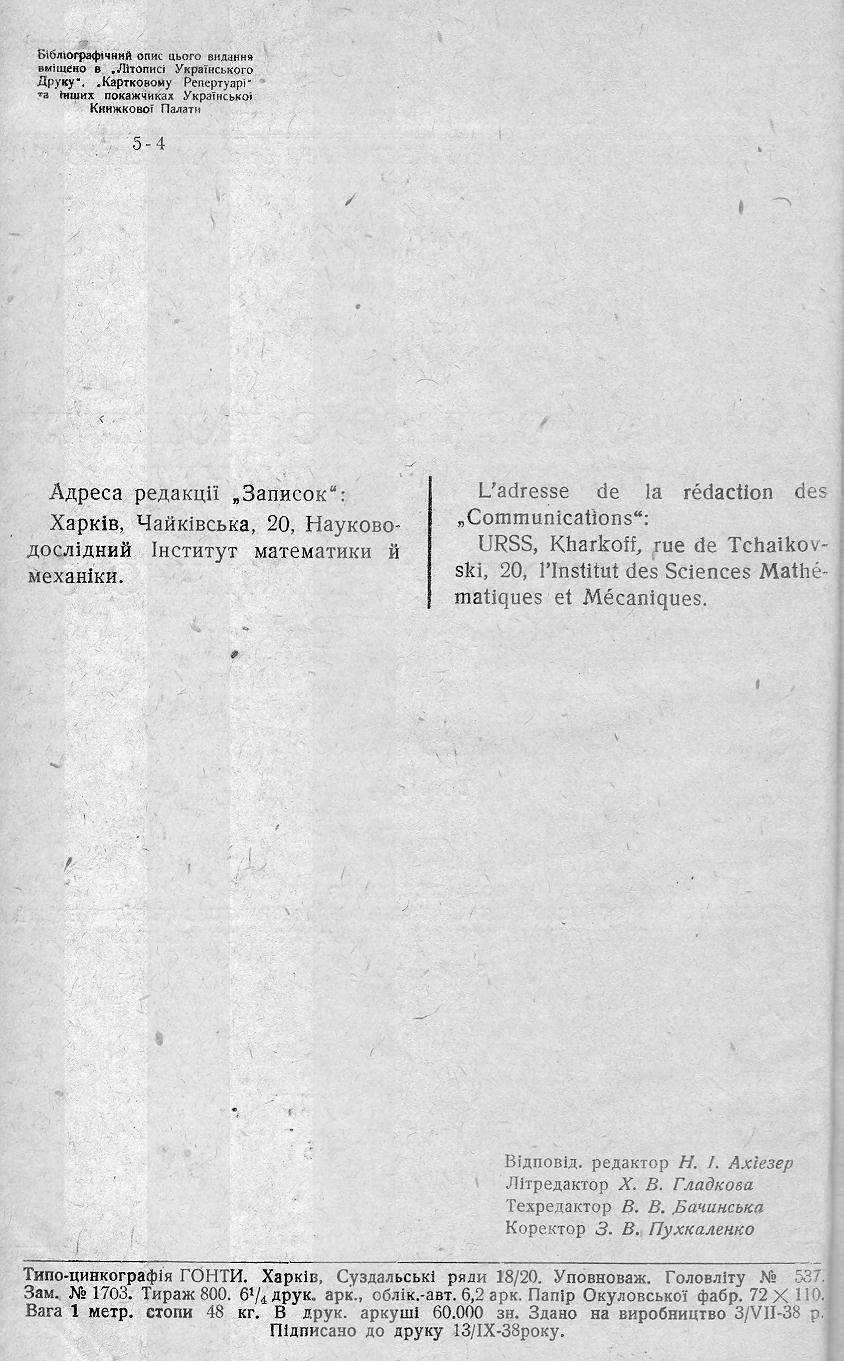 Contents of Issue 15 - 1, 1938: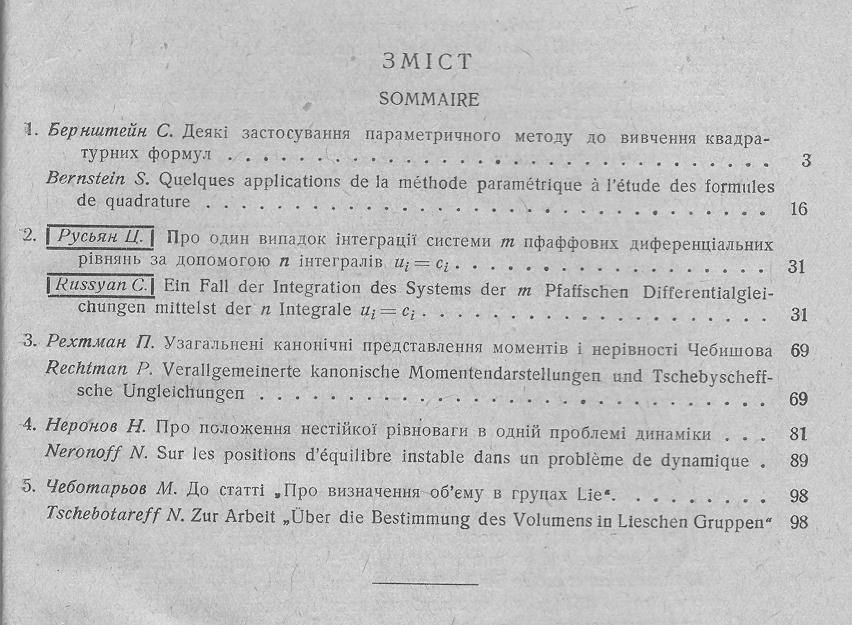 ---
Back to the Journal's main page. main page.
Back to Contents and Abstracts. of the page.
Top of the page.
---
Visnyk Kharkivs'koho natsional'noho universytetu imeni V. N. Karazina, Seriya «Matematyka, prykladna matematyka i mekhanika»
---
; Different visitors (IPs) since May 2, 2015: