[Main page]
[About]
[Editorial board]
[For authors]
[Current Issue / Archives]
[Related]
---
---
Сообщения Харьковского математического общества
Четвертая серия, том I
Харків 1927
Communications de la Societé mathématique de Kharkow, Serie 4, t. I.
Volume 1, 1927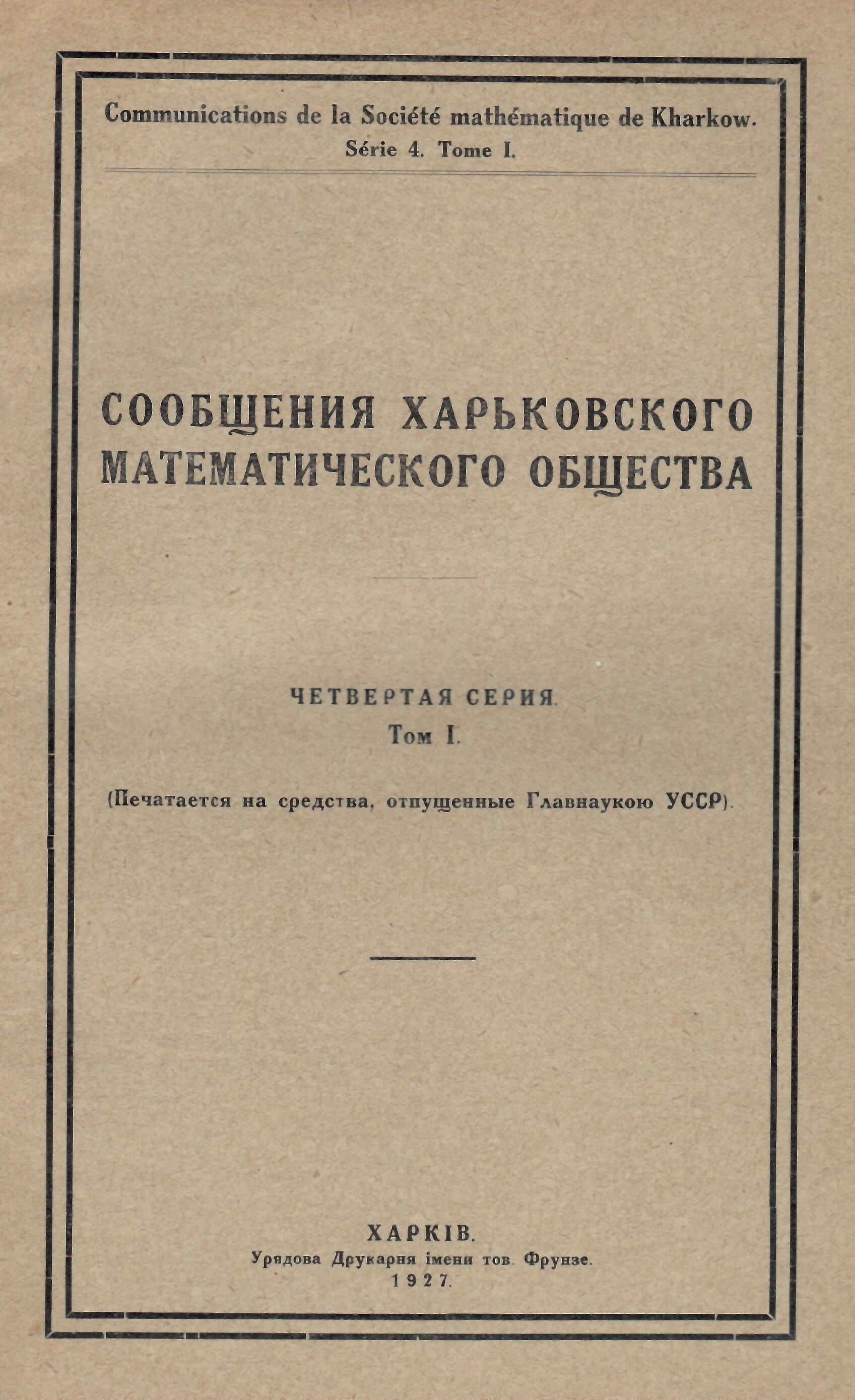 Contents of Volume 1, 1927 / Table des matieres :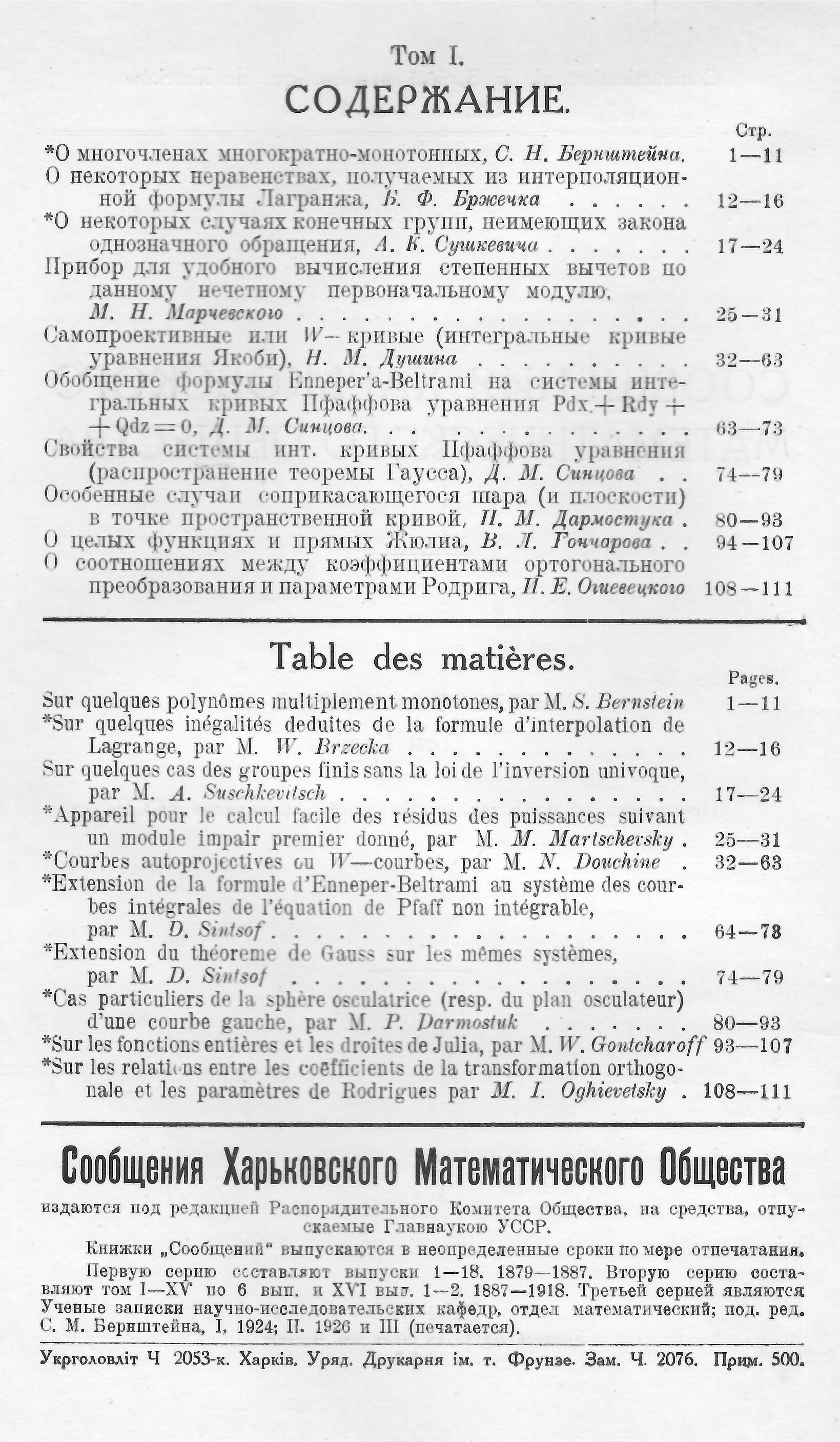 ---
A short note on the history of our journal (2015).

Back to the Journal's main page.
Back to Contents and Abstracts.
Top of the page.
---
[Main page]
[About]
[Editorial board]
[For authors]
[Current Issue / Archives]
[Related]
---
Visnyk Kharkivs'koho natsional'noho universytetu imeni V. N. Karazina, Seriya «Matematyka, prykladna matematyka i mekhanika»
---
; Different visitors (IPs) since May 2, 2015: